INSPIRED BY A LIFESTYLE | Nadia Rosa
Introducing Nadia Rosa, the influential entrepreneur from Perth with an innate passion for aesthetics and an entrepreneurial spirit. Nadia's authentic approach, attention to detail, and seamless blending of influence and entrepreneurship have made her a trailblazer in Perth's interior design scene, leaving an undeniable mark on both the spaces she has created and the hearts of those who encounter her work. Get ready to embark on a journey of innovation and style with Nadia Rosa.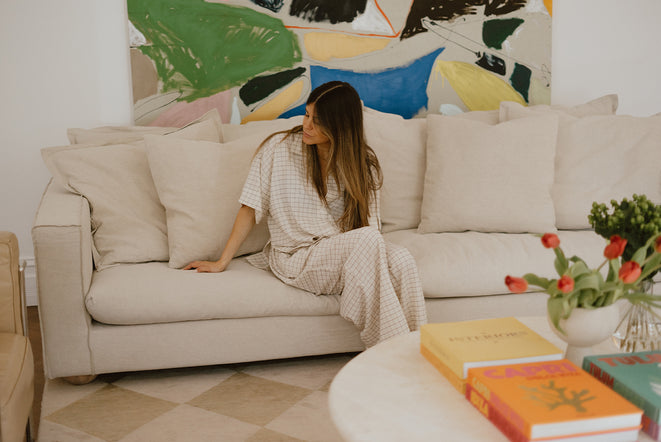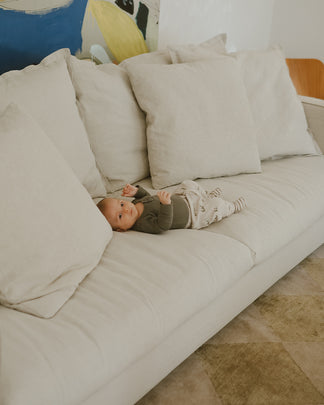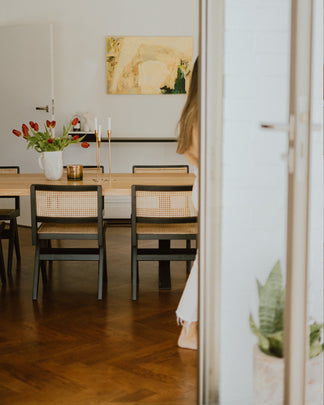 TELL US A LITTLE ABOUT YOURSELF, WHERE YOU'RE FROM AND WHAT YOU DO. 

 I live in Perth, with my beautiful family. Many years ago I lived in Sydney where I first developed my love for MCM House furniture. I am currently extremely busy at home with two beautiful boys under two, however I like to stay involved with creative outlets so I am still working across digital management and content creation. I feel very lucky to be able to work creatively from home on projects that keep me feeling inspired. 

WHAT IS YOUR BACKGROUND WITH INTERIOR DESIGN?

I have a strong love and passion for Interior Styling. I had the opportunity to style a few wonderful spaces and work with some very talented people, before taking some time off. I am hoping to get back into interior styling very soon! We recently moved house and styling our new home has been such a fun little project. 

HOW WOULD YOU DESCRIBE YOUR STYLE? 

From how you dress through to your home. Classic, chic, effortless and minimal. I have no other choice than effortless with my personal style at the moment. I live by the saying 'clear space, clear mind' , I'm not so sure minimal is a possibility in our home with two babies but I still try. 

HOW DID YOU INJECT THIS INTO THE STYLING OF YOUR NEW HOME? 

I like to think my style is very prominent in our home. I have selected many classical pieces of furniture that will stand the test of time, all natural and chic tones. Tom has a very quirky style so I have made sure that shines through with lots of colourful and vibrant artwork, also some special sculptures and vintage pieces are incorporated.